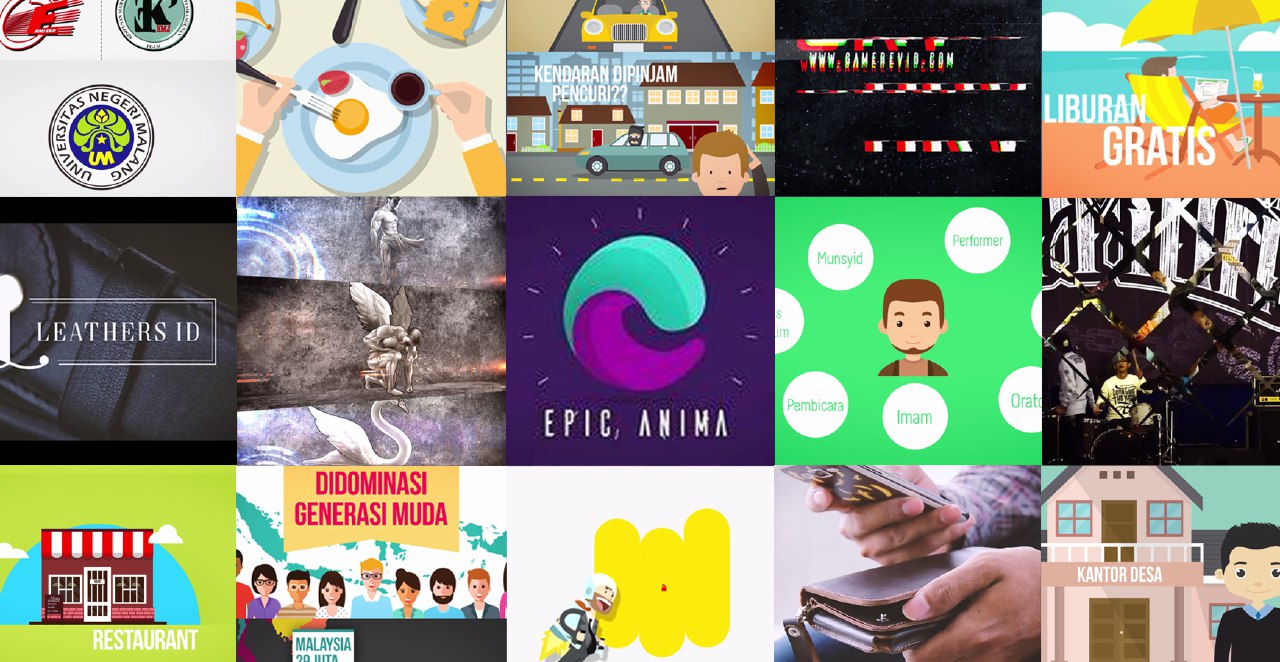 CASE STUDIES
Branding case studies
Some recent design project we have done
---
Problem Solving
Real-life problem we can solve
---
PRICING
Choose flexible pricing
Design Grafis Reguler
Design Grafis - Standart (1x revisi)
1 Gambar
100.000 - 200.000
Design Grafis - Kompleks (1x revisi)
1 Gambar
Start from 200.000
Illustration Reguler
Illustration - Standart (1x revisi)
1 Gambar
150.000 - 350.000
Illustration - Kompleks (1x revisi)
1 Gambar
Start from 350.000
Extra Revisi
Revisi Design Grafis
1 x proses
Start from 50.000
Revisi Illustration
1 x proses
Start from 100.000
Project Asset
Penyerahan Asset Gambar
1 Source Gambar
FREE
---
WHY CHOOSE US
Our unique values
A short breaf describe why you should using epic anima service
Story behind the shape
Tim kami melakukan analisa sebelum memulai, karena branding bukan hanya sekedar visual, tapi juga ada pesan yang disampaikan
Wide range design style
Kami bekerjasama dengan banyak Designer / animator profesional untuk memberikan opsi desain yang cocok untuk anda
Feedback make perfect
Dalam semua layanan Branding, kami selalu sertai dengan revisi sehingga dapat mencapai hasil yang diinginkan
Clear project management
Kami konsisten melakukan pengelolaan project yang profesional dan terbuka sehingga dapat mencapai hasil yang lebih optimal.
---
RELATED SERVICES
Related services you may need it
Static Website
Develop, & launch a website/landing page as a platform where audience can access your business information/promotion.
Social Media Manage
Hire team to growing social media platform (instagram, facebook, tiktok) from organic & paid traffic
Digital Campaign
Hire team to handle promotion in spesific channel such as Search Engine Optimization or digital advertising
---
Trusted by top Companies & Brands
Start project
Start epic project with us?
You are welcome to talk about project spesification with our team